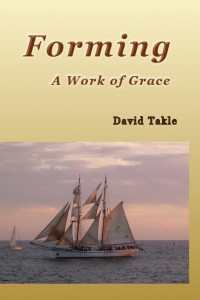 This 390 page book is one of the most comprehensive works on the process of Christian growth and development you will find anywhere. Rather than approach the Christian life as a religion or a lifestyle that one might aspire to, Forming: A Work of Grace explains how we can live the abundant life Jesus taught, by building a relationship with God that is vibrant enough to change us from the inside out. Laying precept upon precept, Forming walks the reader through the paradigm shifts necessary in order to engage with God in ways that transform our heart and mind, so that we can become the people God created us to be.
My entire ministry is focused on helping people move away from a performance-based approach to the Christian life, and to move toward a functional relationship with God that is real enough and vibrant enough to change our heart and mind to be more Christ-like. This book lays out the theology and understanding that can open the door to this kind of life.
For those who are facilitating Forming groups with the videos and workbooks, this volume provides you with the background and context to help you guide your group more confidently and more gracefully toward its intended goals. It will provide you with a much broader grasp of Formational theology than can be gleaned from the DVD's alone. 
 
Download excerpts from Chapter 1 (Free PDF)
---
---
International Sources
Amazon Canada
Amazon UK
Amazon France
Amazon Germany
Amazon Australia