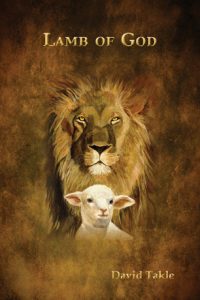 Rediscovering the Beauty of Atonement!
In Lamb of God you will find a portrait of atonement that is far more beautiful and far more compelling than most popular renditions of the gospel today – one that not only demonstrates the amazing depth of God's love for us, but also provides the very power we need in order to be set free from sin.
Separating our understanding of atonement from its original Jewish roots in the sin offering may well be one of the greatest theological errors in the history of the Christian Church.
Rediscover what the New Testament authors knew about the death of Christ and how it transformed the ancient world! In fact, they had a very robust Exchanged Life theology of atonement that is clearly evident all across the pages of Scripture.
You will never look at the cross of Christ the same way again.
---
You can read part of the Introduction to Lamb of God here.
---
Table of Contents
Part 1 — A Cleansing Atonement to Rescue Us from Sin
Introduction
1. The Gospel According to Hebrews
2. The Purification-of-Sin Offering
3. Christus Victor
4. A Multi-Faceted Atonement
Part 2 — An Arrangement for Peace to Pardon Us From Guilt
5. Securing a Pardon
6. Origins of Punishment-Pardon Theory
7. Law, Justice, Wrath, Punishment
8. Misreading the Old Testament
9. Pardon Theory's Intractable Problems
10. Defending the Indefensible
Part 3 — Implications: Why This Matters So Much
11. What is At Stake
12. The Problem of Sin
13. Major Biblical Themes
14. Final Assessment
Order Paperback from Humble Shack Bookstore
.
Available on Kindle
---
---
International Sources